Internships and Jobs
When it comes to internships and jobs, the phenomenal resources of Chicago await you. One of the advantages of studying at UIC is that you have access to internships at corporations, startups, and government agencies year-round, while students at schools outside of major cities may only be able to hold an internship in the summer.
This page is designed to help you focus on career resources that align with chemical engineering.
Undergraduates are encouraged to complete at least two internships before graduation—for skill development as well as a competitive edge in the full-time job search. The Engineering Career Center (ECC) is here to help you along the way! Visit its site early (and often) to make the most of its resources and dedicated staff.
Work experiences can enhance your career success!
Where to Search for Internships and Jobs
These are a few websites that are specifically recommended for ChE majors. Don't forget to try the more general job boards listed on the Engineering Career Center's search page, too.
Target Your Search by Job Title
Here are some (but by no means all!) job titles that chemical engineering majors may want to consider searching or scanning for when looking for positions.
Environmental Engineer
Environmental, Health and Safety Specialist
Manufacturing Engineer
Process Engineer
Process Improvement Engineer
Product Development Engineer
Quality Engineer
What do ChE alumni do after graduation?
The mini-profiles below offer a few examples of the thousands of rewarding careers pursued by alumni of UIC's undergraduate programs in chemical engineering.
Justin Barak, BS '14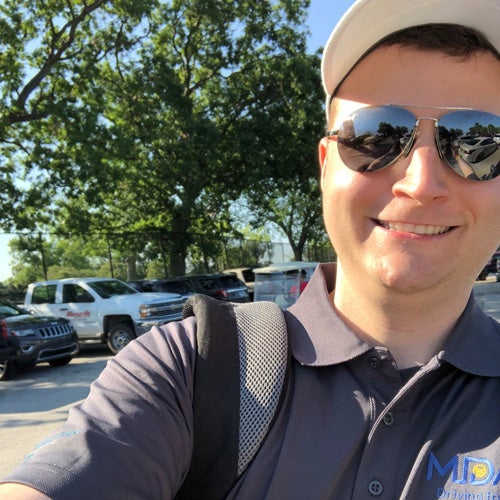 LP Analyst
CITGO Petroleum
What are some of your day-to-day tasks? I optimize sales and purchases for the refinery using a large linear programming model of the refinery. I also evaluate some spot purchases to develop a short-term, three-month plan.
What's great about your job? Something new can come up each day that requires me to think about how to solve it using the tools at hand.
Why did you choose UIC? I'm a third-generation UIC alumnus and was eager to stay close to home while getting a great education at a reasonable price.
Favorite thing about your former department? That the chemical engineers were set apart from the rest of campus with special unit ops lab equipment.
Coolest thing you've done in the past year (can be engineering related or not): Had a daughter.
Dima David, BS '18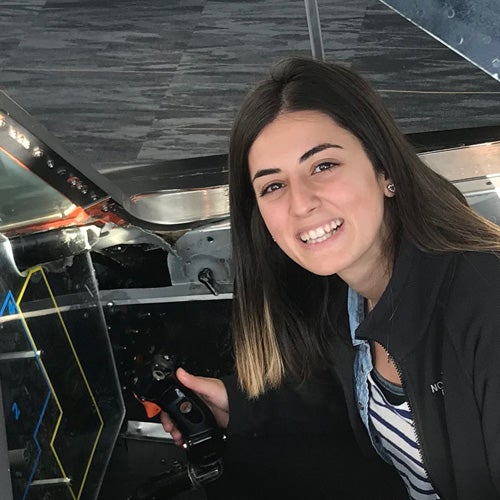 Material, Process, and Physics Engineer
Boeing
What's great about your job? I get to work on great, powerful, and fast products—fighter jets—for air forces all over the world.
How did the College of Engineering prepare you for your career? Besides the technical knowledge and the problem-solving skills I gained, I also learned how to be a leader, team player, and good communicator, all of which are crucial in the work space.
Favorite thing about your former department? The challenging nature of the work we did at UIC made my entire class work closely together. We became one big family!
Coolest thing you've done in the past year: Went on a road trip from Las Vegas back to Chicago, stopping by every national park on the way.
Vince Errichiello, BS '15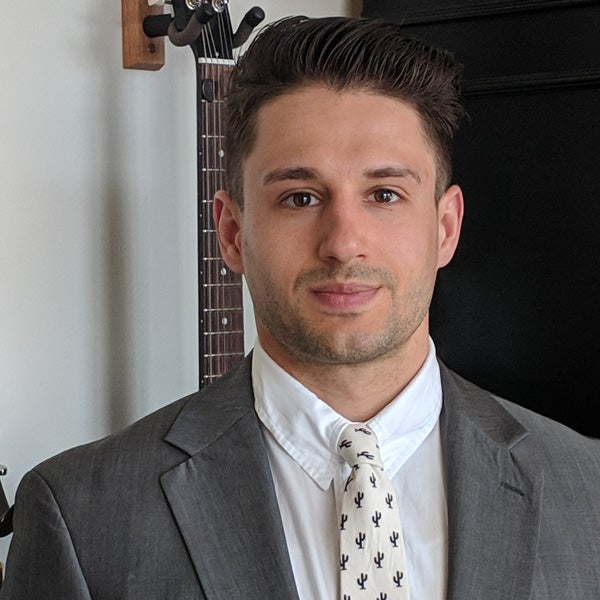 Senior Production Specialist
Ingredion Incorporated
How do you hope your work will create positive change in the world? My team has a strong focus on continuous improvement and lean working ideals. The vision is to do the job in a targeted manner to improve working conditions as well as productivity. Overall, we've seen job satisfaction improve from these practices.
How did the College of Engineering prepare you for your career? The college provided me with the analytical tools, but more importantly allowed for refinement of soft skills while working in a team environment.
Would you recommend the College of Engineering to new applicants? If so, why? Absolutely. The staff is incredible, the program is continuously growing, and the location is key to provide networking opportunities.
Coolest thing you've done in the past year (can be engineering related or not): Traveled solo to New York and explored Brooklyn and Manhattan.