ChemE for Pre-Med Students
Could chemical engineering be your path to medical school? Heading link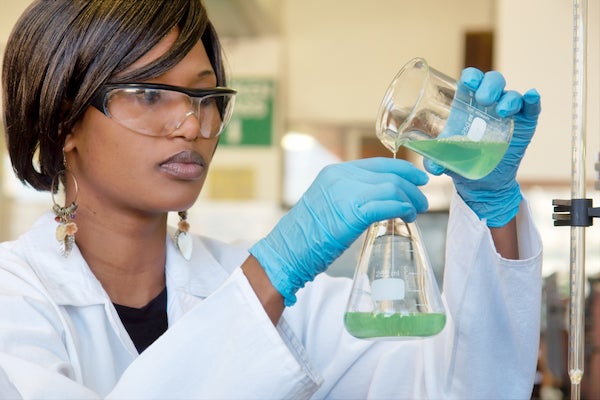 Students pursuing pre-medicine—or beginning to think about going pre-med—are invited to consider a chemical engineering major. The department welcomes expressions of interest, especially in the beginning stages of your decision-making. We can talk about potential routes to medical school and help you understand how chemical engineering may fit into your plans.
Consider these perspectives:
Medical schools are increasingly looking for students with non-traditional degrees. A degree in chemical engineering could make you stand out from the competition and improve your chances of medical school admission.
If you are interested in research, a chemical engineering background is highly valued in the medical community. We also offer a concentration in biochemical engineering as part of our major.
Chemical engineering gives you a versatile mindset for analyzing and developing complex systems, from pharmaceutical manufacturing to nanomaterials. The human body is an engineering marvel, and a chemical engineering education will help you to better understand it. You will learn how the functions performed by human organs have close analogs in process equipment, and you will develop an understanding of artificial organs.
A chemical engineering degree leaves your options open. Consider it an insurance policy in case you eventually decide that pre-med is not for you. Chemical engineering positions you for careers not only in medicine, but also in renewable energy, nanotechnology, food science, alternative fuel development, and many other fast-growing fields.
Alan D. Zdunek
Clinical Associate Professor and Director of Undergraduate Studies
Eduardo Martinez
Graduate/Undergraduate Program Coordinator