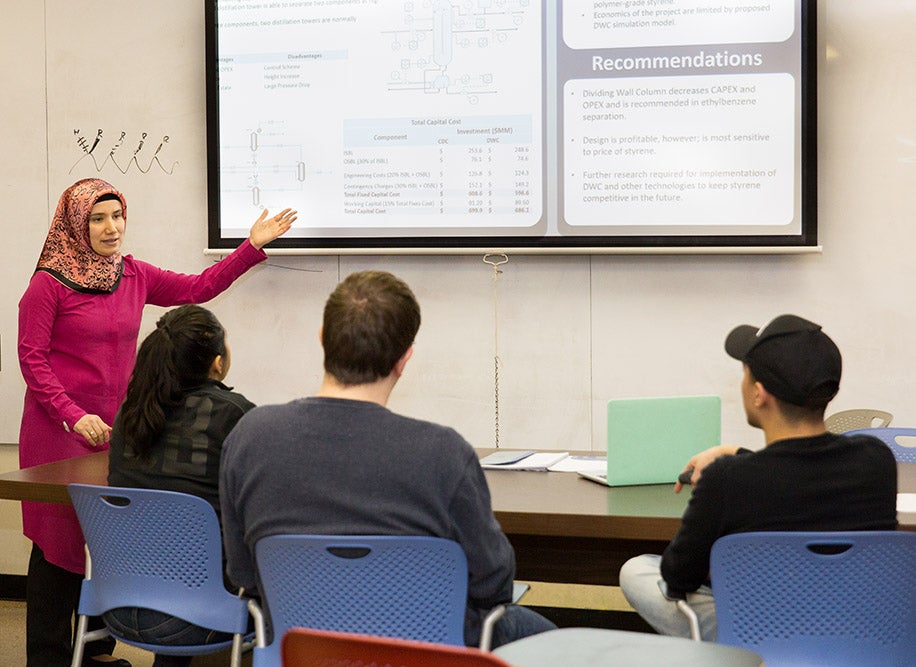 UIC chemical engineering benefits from access to a new research building on our main campus and a new endowed professorship, each reflecting UIC's commitment to the continued excellence of chemical engineering faculty, students, and staff.
Fifteen core faculty anchor the chemical engineering department. Together, according to department head Vikas Berry, "we are addressing the world's water and energy crises via our research in membrane purification, artificial photosynthesis, molecular photovoltaics, thermal batteries, and fuel cells." Berry adds that the UIC faculty demonstrates leadership in research on cancer detection, drug delivery, biocompatible surfaces, 3D printing, and nanoelectronics as well.
Our department welcomes expressions of interest in research collaboration from other faculty members around the world, as well as expressions of interest from prospective undergraduate and graduate students. We invite you to visit our labs page to learn more about the research groups that drive progress at UIC ChE and our faculty page to access the profiles of the scholars who make up our department.