Labs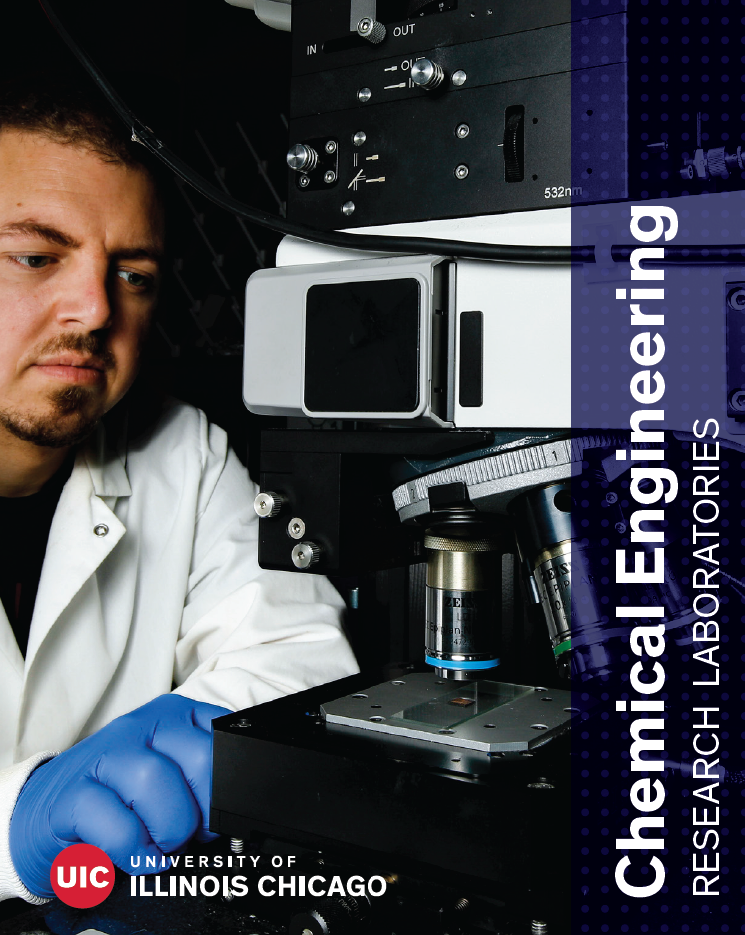 CHE lab index booklet
This booklet provides brief descriptions of UIC's chemical engineering research labs. Here, you can quickly:
Find out which faculty member oversees each lab
Learn about each lab's current research projects
Identify opportunities for collaboration
Looking for the full website for a particular chemical engineering research lab? Access them via the links below.
The following UIC chemical engineering labs have websites under development. Their sites will be added to the grid above as they launch.