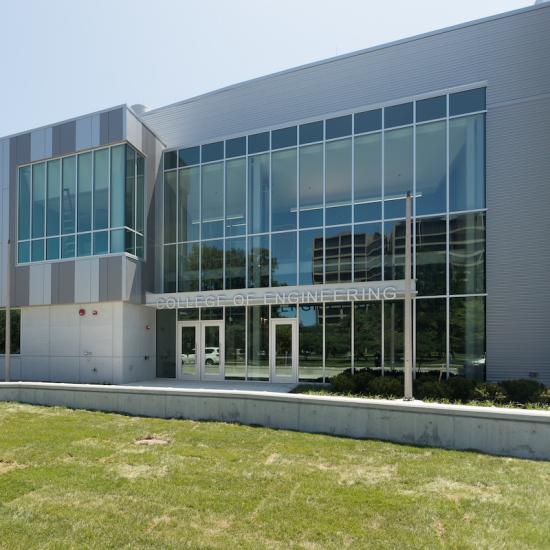 Learn about the Engineering Innovation Building Heading link
Opened in 2019, the Engineering Innovation Building is the chemical engineering department's home at UIC. The building offers extensive laboratory space, a hub for all chemical engineering faculty and staff offices, and social spaces for students to study and relax.
Read our news story from when this building opened
UIC chemical engineering fosters an inclusive environment that encourages, supports, and empowers diverse voices, ideas, and opinions. We value equity, inclusion, and all forms of diversity within our faculty, staff, and student population. Our multicultural, pluralistic community brings richness in experience, backgrounds, perspectives, and skills to all activities in the department.