Admitted Undergraduate Students
Welcome to the undergraduate program in chemical engineering at UIC!
You are about to join a community of students, faculty, and staff who are committed to using chemical engineering as a way to make life better for people around the world. We look forward to meeting you, showing you around our department's amazing home—the Engineering Innovation Building, opened in 2019—and introducing you to the courses and lab experiences that will help you develop into a highly qualified chemical engineer.
We encourage all of our incoming students to visit a few important places to gather all the information you need for a great start at UIC. See below for further information.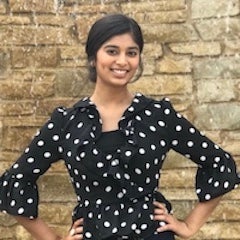 UIC not only offers amazing education and dedication to all of its students, but also provides many of us with opportunities and challenges to grow as independent individuals. I chose UIC because I knew I would be surrounded by amazing chemical engineering professors and organizations to help me with my career and development goals.

Chemical Engineering BS '20

|
All College of Engineering undergraduate students are required to be advised before they are able to register for classes each semester. An "advising hold" automatically will be placed on your account, and it cannot be removed until you have met with an advisor. Advising for chemical engineering students takes place in the 10th week of instruction each semester. New incoming students will receive information by email about special advising and registration procedures for their first term.
Before you begin your UIC program is a great time to familiarize yourself with all the prospects that await you here—whether it's courses in transport phenomena, chemical reaction engineering, or hands-on independent research. Start on our courses page; we also recommend you check out the degree requirements and undergraduate course descriptions for chemical engineering.