Metal petals bloom to win for spring award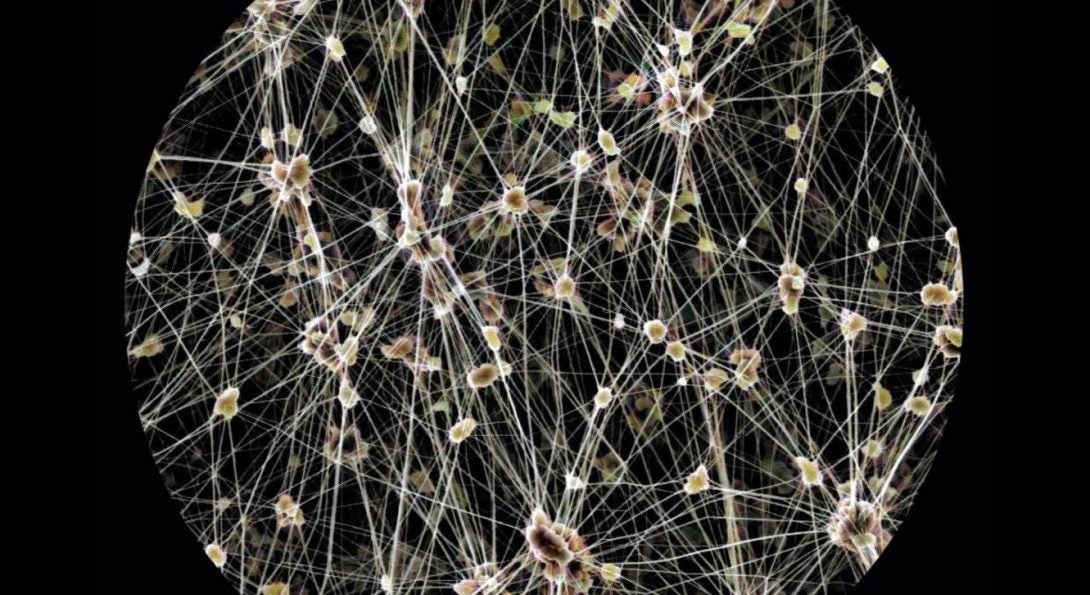 The UIC Chemical Engineering Department has spoken and PhD student Nishithan C. Kani won the Graduate Research 2021 Image Contest for his "Cobalt Spring Blossoms" picture.
The winning image shows a high-resolution scan from an electron microscope of cobalt nanofibers that have been colored to make the image look similar to blossoms blooming in the spring. The electron microscope uses 4000 times magnification to show the fibers that are approximately 1 nanometer in size.
Kani explained that ammonia is the second most-produced chemical in the world and an important component in fertilizers, but current industrial processes to make ammonia produce several millions of tons of carbon dioxide–a potent greenhouse gas–each year.
"Global warming and climate change are the two pressing environmental challenges of this century," Kani said. "They can be mitigated by reducing the carbon footprint associated with the industrial manufacture of commodity chemicals."
Kani added that cobalt can reduce the nitrates given off in the production of ammonia and changing the morphology of cobalt can improve this reduction.
In addition to the image contest, several other students in the department received awards for this work from the Graduate College.
Anish Vikas Dighe and Mina Shahmohammadi both received Awards for Graduate Research. The AGR is the longest-running support for research by graduate students at UIC. The awards help students take advantage of unique opportunities to further their research and to help them progress toward their degrees.
Nishithan Balaji Chidambara Kani received the Provost's Graduate Internship Award this spring. This award incentivizes graduate students to independently identify short internship opportunities that might lead to employment following graduation. Chidambara Kani will complete an internship with Worldwide Liquid Sunshine in Chicago.
Additional awards from this Spring include:
College of Engineering research award
High productivity award of Dept of Chemical Engineering
Tongshuai Wang
Carina del V. Martínez N.
Pin Zhang
High Impact award of Dept of Chemical Engineering
Aaditya Pendse
Soroush Almassi
Nishithan C. Kani
Fall 2020 TA Awards
Lena Hassan: CHE 311 Transport Phenomena
Sheldon Cotts: CHE 451 Technologies and CHE 494 Entrepreneurship in Chem. Eng.
Cheryl Slykas: CHE 381 Chemical Eng. Lab I
Spring 2021 TA Awards
Cheryl Slykas: CHE 382 Chemical Engineering Lab and Sheldon Cotts: CHE 321 Chemical Reaction Engineering
Saurabh Misal: CHE 510 Separation Processes and CHE 312 Transport Phenomena II
Lan Nguyen: CHE 321 Chemical Reaction Engineering