Melanie Valentin joins chemical engineering department as student assistant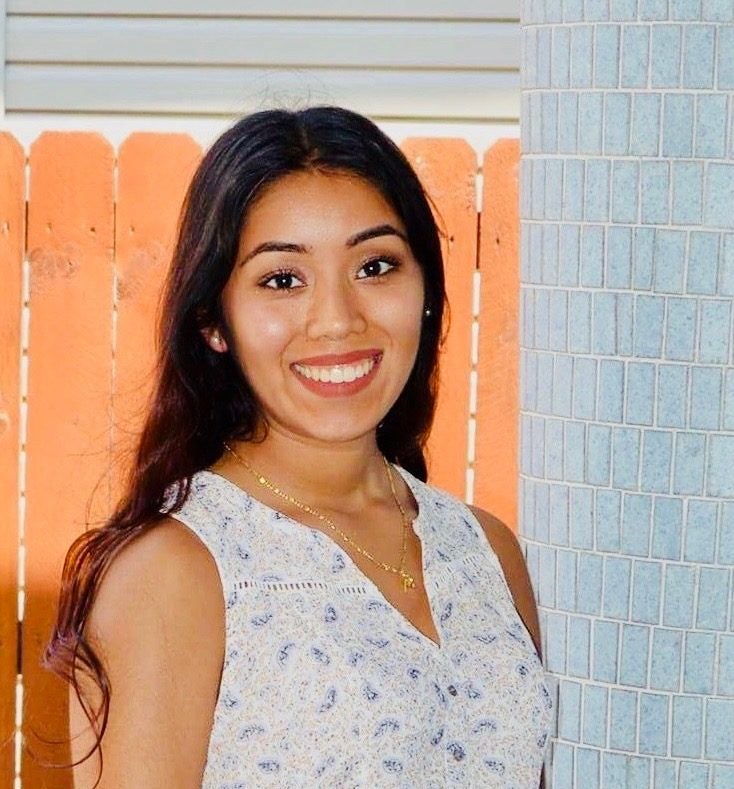 The chemical engineering department is excited to welcome UIC student Melanie Valentin as its new student worker. Valentin will help manage the department's office and will be available to assist students with a variety of requests, including packages, advising, and scheduling.
Valentin sat down with the department to share a little bit about herself and her career at UIC so far.
Tell us a little bit about yourself.
My name is Melanie Valentin. I am a proud Latina woman, and I am a sophomore at UIC. I grew up in Jefferson Park, Illinois, but I was more so raised in Skokie, Illinois, as my family and I moved there when I was younger. I stayed in the Skokie area for high school and so I attended Niles North High School, right across the street from the Old Orchard Mall. I have always been surrounded by a diverse group of people. That is special and important to me because I value respecting and learning about other people. UIC's diversity was certainly one of the qualities that reeled me in when I was selecting where to pursue my undergraduate degree.
Have you picked a major yet? Any ideas on what you want to do once you finish your undergraduate degree?
After years of debating, I decided to double major in mathematics and computer science and criminology, law, and justice. I thought being a doctor was the only way I could help our community, but I realized that I can similarly help families by bringing justice to them and their loved ones, and I can use my math skills to enhance this work. Currently, I am looking at different internship and research opportunities so that I can expand my experience and work on my career skills.
What are some of the things you enjoy doing in your free time? Is there one thing you are really looking forward to being able to do once the pandemic is over?
In my free time, I really enjoy getting artsy. I have always been a crafty person. When I was younger, I would make home "decorations." Looking back on it, I am really surprised that my parents let me "decorate" our house! Now, the closest I get to home decorations is big or small canvas paintings. Other than painting, I love to get in the kitchen and cook a meal or bake different desserts. When this pandemic is finally over, I'm most excited to see my friends and family. There is a place at the lake where my friends and I would enjoy the sunset and/or the waves crashing, so I am looking forward to getting together again and enjoying the scenic views.
Anyone you want to thank or give a shout out to about starting this job?
I would not have had the awesome opportunity to be on this team if it weren't for my sister Tania Arellano! As a new sister of Lambda Theta Alpha Latin Sorority, I have already been able to network and make connections, and I am beyond grateful for our sisterhood.
Modified on February 05, 2021