Future students explore chemical engineering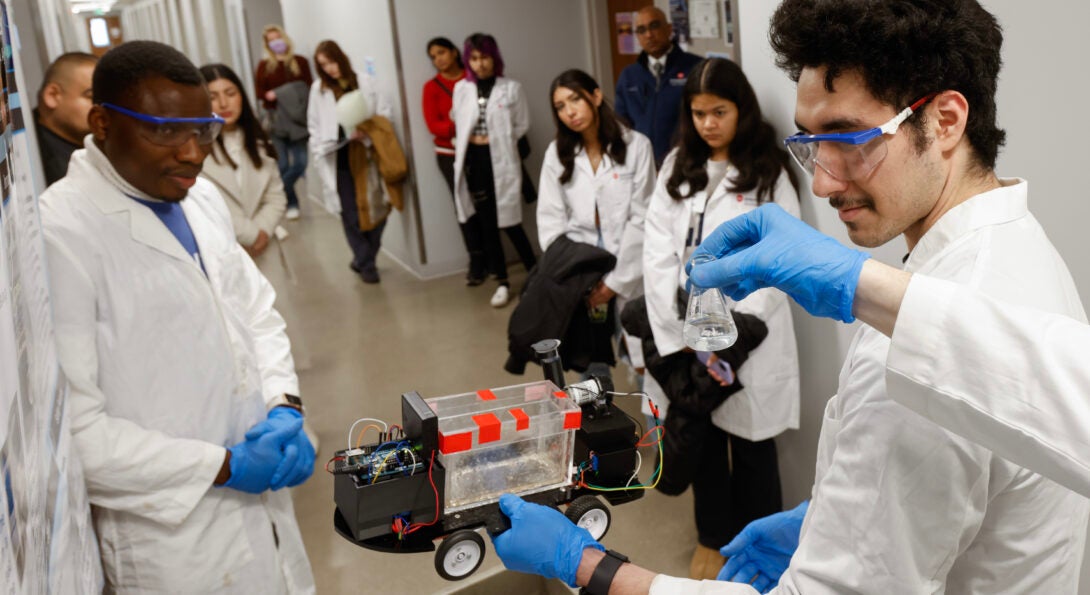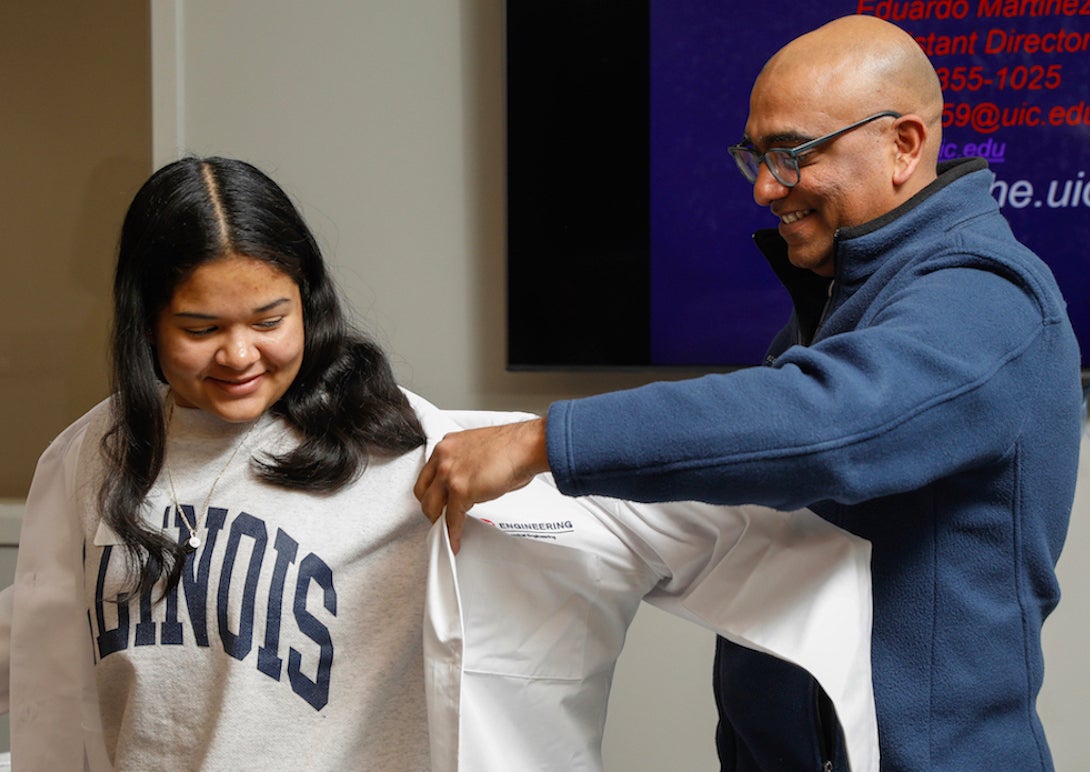 Walking through the Engineering Innovation Building art installations, windows displaying laboratories of award-winning researchers and the work that they do, and the bright atmosphere caught the attention of those who wander through the building.
Perspective and admitted students got an insight into the chemical engineering department through multiple recruiting events hosted by the department this spring.
"In chemical engineering, there is still the perception that oil and gas is that main aspect of the industry, but there's so much more," said Alan Zdunek, the director of undergraduate studies.
"The lab coat ceremony held in March for incoming students joining the department in the fall was organized to celebrate the beginning of the academic journey for chemical engineering students and to welcome them to the department," said Vikas Berry, the Chemical Engineering department head. "It provides a platform for students to connect with their peers and faculty members while visiting the chemical engineering department and its state-of-the-art facility."
In addition to the lab coat ceremony, each year UIC hosts the IGNITE event for admitted students to get to know their academic college, chosen program, faculty and staff, and fellow classmates.
During both events, students received a lab coat of their own for their journey at UIC.
Although the chemical engineering department is the smallest of those in the College of Engineering, the events proved impactful as both committed and undecided students showed strong interests in chemical engineering.
The department hopes to continue these traditions in the following years.