Chemical Engineering Department prepares students for successful futures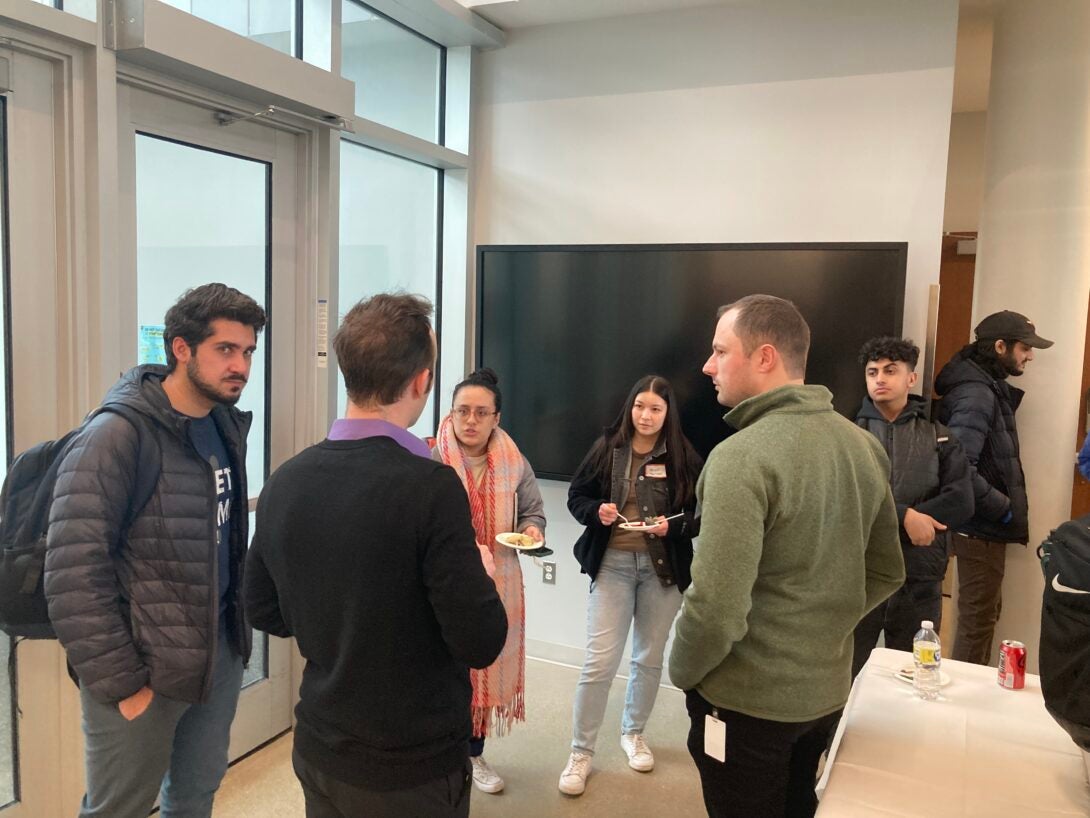 Many alumni will admit that even after graduation, there is always something to learn and that those just beginning their careers shouldn't be afraid to admit they don't know what they're doing yet.
A panel of graduates from the UIC Chemical Engineering Department shared their experiences and insight with current students during an industry day event in March.
Alumni shared stories of similar experiences to those of current students including attending opportunities industry panels, the guaranteed paid internship program, and the challenging curriculum that prepares students for industry life.
"I made friendships, and we bonded over the coursework," said Michael Bentel, a post-doctoral researcher in environmental engineering at the University of Cincinnati in Ohio and a 2013 graduate.
He added that his experiences with UIC and beyond have broadened his perspective of what's possible within the chemical engineering field.
"UIC gave me the experience that I needed, but it also gave me the resources of these panels where if I had questions, they made people available to talk to me," said Allison Nordvall, a chemical design engineer with Honeywell UOP and a 2020 graduate.
When entering the workforce, panel members shared that despite the learning curve involved there's always more to discover and coworkers are there to help. In addition, Bentel said that it's important to network with other professionals not only throughout their higher education career, but within the industry as well.
"I'm glad to see that UIC is committed to getting alumni interacting with undergraduates," said Kerolos Halim, a pipeline safety manager with Nicor Gas and a 2015 graduate. "I think if undergraduate students continue building their skills, networking, and continuing to think about how to make these interactions better, it's going to continue to make UIC become more a desirable place to attend."
Additional panelists included Lorena Pereira (account manager, FM Global and a 2018 graduate), Ursula Malczewski (Senior Process Safety Engineer, AbbVie and a 2015 graduate), and Tom Damo (Process Engineer, Zachry Engineering and a 2011 graduate).