ChE students honored with spring awards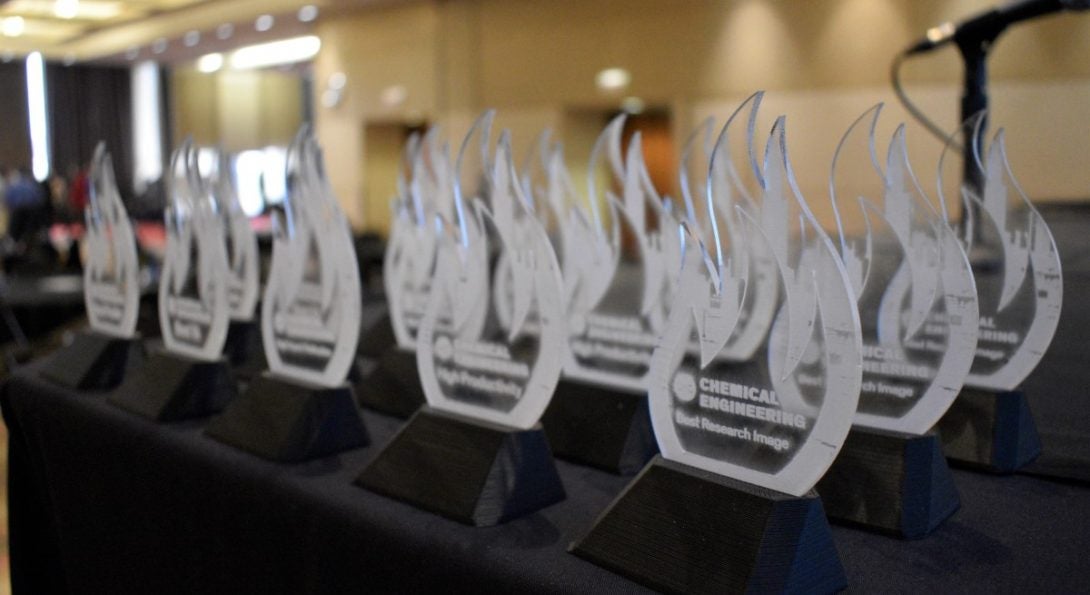 The UIC Chemical Engineering Department has been well represented in the spring award season, with students winning several awards and internships for their outstanding leadership, academic achievement, and community activism.
PhD student Deisy Cristina Carvalho Fernandes received the Eugertha Bates Memorial Award, which honors a student whose volunteer activities demonstrate an outstanding degree of caring dedication, selfless commitment, and an exceptional humanitarian contribution to the needs of others.
The awards committee noted Carvalho Fernandes is a dedicated mentor for women looking to obtain degrees in STEM fields and has been involved with the Society of Hispanic Professional Engineers, the Society of Women Engineers, the Women in Engineering Summer Program, and the STEM Youth Leadership Development Forum during her time at UIC.
"Deisy Cristina Carvalho Fernandes is committed to mentor and support women and Latinos in obtaining degrees in STEM fields. By designing curriculum, organizing women empower events and chairing multiple committees she dedicated her efforts to create a path of success for underrepresented minority groups," the awards committee said.
PhD student Nishithan Balaji Chidambara Kani and PhD student Sarah Hashemi Astaneh both won Awards for Graduate Research. The AGR is the longest-running support for research by graduate students at UIC. The awards help students take advantage of unique opportunities to further their research and to help them progress toward their degrees.
Another Chemical Engineering Department winner is PhD student Paria Coliaie, who received a Provost's Graduate Internship Award for the summer of 2020. The PGIA was developed to help graduate students consider new career options and to build translatable skills by seeking an internship that may lead to employment after graduation.
PhD student Nallely Jimenez received the COE Graduate Student Award for Exceptional Research Promise. This is an inaugural award that was given to seven PhD students in the college. Jimenez has been working with Associate Professor Vivek Sharma on extensional rheology of polyelectrolytes and other fluids, capillary breakup, and other rheology phenomena.
Finally, PhD students Sheldon Cotts and Chrystian Ochoa, along with master's student Eason Zheng, all received Chancellor Student Service Awards for their outstanding contribution to UIC through service to the campus and the university community.
To learn more information about the awards, or to nominate a student in the future, please visit go.uic.edu/cssla.
Modified on May 15, 2020