Summer Chem-E-Club
Welcome to the Chem-E-Club!
What is the Chem-E-Club?

This program allows chemical engineering students to keep up with learning, social, and community activities during the summer.

When does it start?

Chem-E-Club will start on June 1, 2020 and meet for three hours every two weeks. Meetings will be held virtually until we can return to campus.
Meeting Format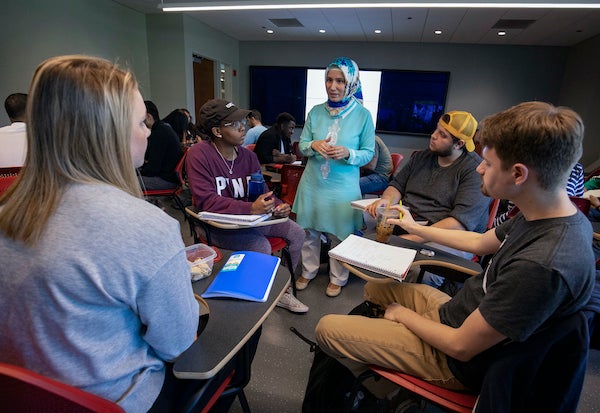 Each three-hour Chem-E-Club meeting follows this format:
Each meeting focuses on a specific topic. Chem-E-Club members make a presentation on that topic and share their knowledge with other members.
After the presentation, all club members spend 15 to 20 minutes discussing what they just heard.
An expert on the topic presents to the group, and students have the chance to ask the expert questions.
Club members, faculty advisors, and sometimes the guest expert have a short discussion on career-development topics.
Graduate students give a tour of one of the ChE research labs and present the research they are working on, leaving time for discussion and questions.
How to Participate in the June 1 meeting
The topic for the June 1, 2020, meeting is the coronavirus.
Each Chem-E-Club member should choose one of the following aspects of the pandemic and make a PowerPoint presentation of approximately five slides to share with your peers:
Different mathematical, epidemiological models for growth of an epidemic.
The molecular structure of the SARS-CoV-2 virus, including the proteins and RNA sequences and its mutations.
The details of the personal protective equipment required to ensure safety, with a focus on the membrane for a mask.
The various vaccines and therapeutics under consideration and the delivery mechanisms they may use.
Interested students can sign up using this form (or click the large link below).
If you have questions, please contact Dr. Betul Bilgin at bbilgin@uic.edu.