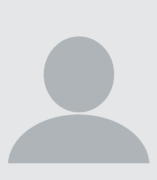 Cynthia J. Jameson, PhD
Professor Emeritus
Department of Chemical Engineering
Contact
Address:
929 W. Taylor St, MC 110, Chicago, IL 60607
Office Phone:
Email:
Related Sites:
About
Research Interests
Contributed to a fundamental understanding of the NMR chemical shift as a molecular electronic property; Interest in general trends and over-arching relationships, not just specific systems.
Selected Publications
Measuring Chirality in NMR in the Presence of a Static Electric Field. Walls, J. D.; Harris, R.; Jameson, C. J. Chem. Phys. 2008, 128, 154502-1-6.
Molecular Dynamics Simulations of Xe Chemical Shifts and Solubility in n-Alkanes. Yuan, H.; Murad, S.; Jameson, C.; Olson, J. J. Phys. Chem. C 2007, 111, 15771-15783.
Diastereomeric Xe Chemical Shifts in Tethered Cryptophane Cages. Ruiz, E.; Sears, D.; Pines, A.; Jameson, C. J. Am. Chem. Soc. 2006, 128, 16980-16988.
Ion Permeation Dynamics in Carbon Nanotubes. Liu, H. M.; Murad, S.; Jameson, C. J. Chem. Phys. 2006, 125, 084713-084713-14.
Intermolecular Hyperfine Tensor for Xe@O2. Density and Temperature Dependence of Xe Chemical Shifts in Oxygen Gas. Vukovic, L.; Jameson, C.; Sears, D. Mol. Phys. 2006, 104, 1217-1225.
Notable Honors
2000, Vaughan Award, NMR section Rocky Mountain Conference on Analytical Chemistry
1953, 1974, First Prizes, Outstanding Curriculum Development Project, UIC
Education
Postdoctoral Fellow
University of Illinois at Urbana-Champaign, 1967
Postdoctoral Fellow
Columbia University, 1963-64
Ph.D.
University of Illinois at Urbana-Champaign, 1963
BS
University of the Philippines, 1958