Senior chemical engineering students work to turn leftover wood into new biofuel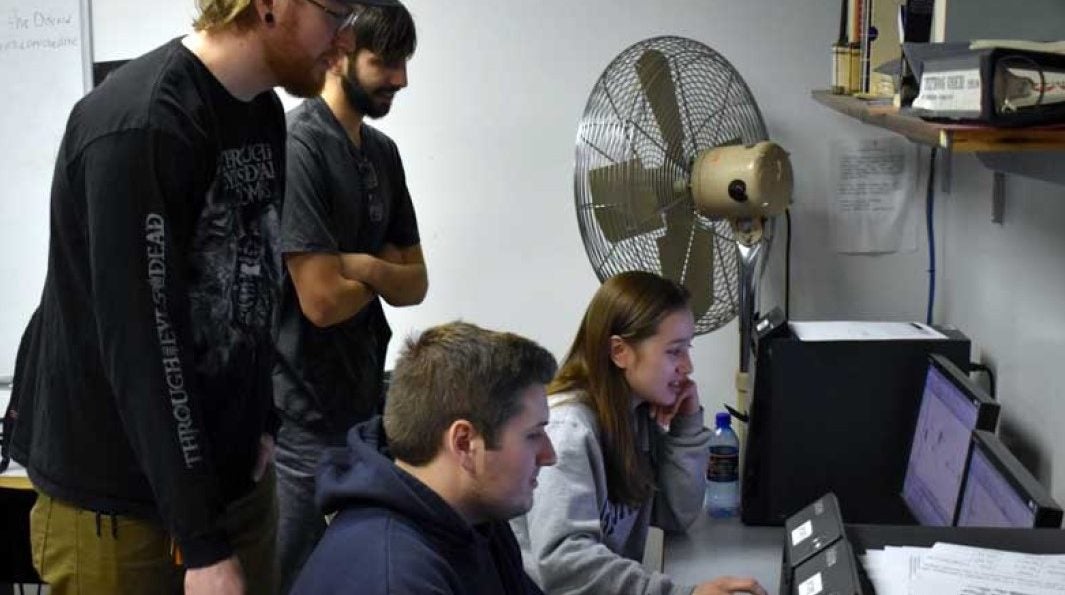 Senior chemical engineering students work to turn leftover wood into new biofuel Heading link
When most people see a pile of sawdust, their instinct is to grab a broom to sweep up the mess, but a group of senior chemical engineering students is hoping to turn those brown leftovers green. The team, including Emily Buhle, Joseph Richard Kostenski, Corey Lawrence, and Mathew Wagener, is working to make a biodiesel fuel blend using woodchips and sawdust put through a process called gasification, which turns organic or fossil fuel-based materials into carbon monoxide, hydrogen, and carbon dioxide.
Their goal is to create a renewable fuel source that is profitable and avoids an ethical issue that is attached to currently used biofuels derived from food crops such as corn or soybeans. They have been running scenarios on the process simulation software Aspen Plus to get the right combination and formulas to run wood pulp though a gasifier and then a Fischer–Tropsch reactor to produce a hydrocarbon that can be refined for fuel. They are also looking at models for cost and scale to make a refinery profitable.
The team members knew they wanted to focus on an environmentally friendly project and, on the tip from a faculty advisor, turned their attention to woodchips because they are a renewable and currently underutilized resource.
"We are focusing on biodiesel since there is more of a market for it, compared with biogas or other specialty products," Wagener said. "Scientists have been working on making this process commercial for a couple of decades at least, because it's such an appealing option to help break that reliance on crude oil."
Modified on June 18, 2019