Professor Ying Liu named director of graduate studies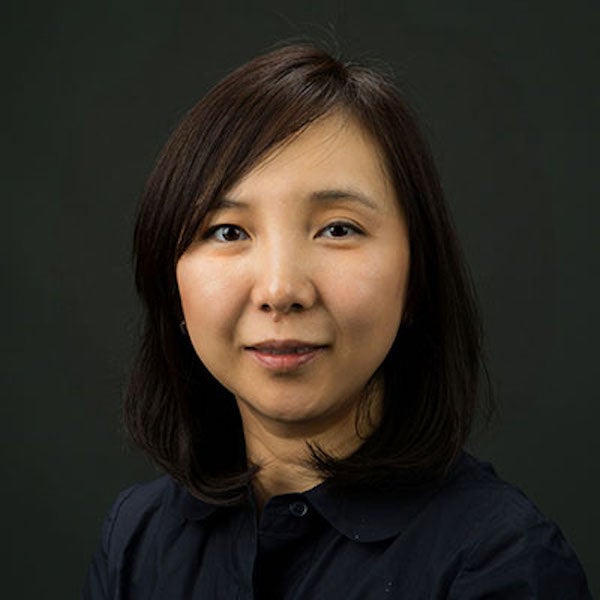 Department of Chemical Engineering Professor Ying Liu has been named the new director of graduate studies in the chemical engineering department. She is currently a Dr. Satish C. and Asha Saxena Professor.
"It is my pleasure to welcome Professor Ying Liu to her new role in our department," said Vikas Berry, the department head of the chemical engineering department. "Liu brings a wealth of knowledge and experience to this role and will undoubtedly prove invaluable in guiding our graduate students toward academic and professional success. We are excited to work with her and look forward to the many contributions she will make to our graduate program."
Liu previously served as the director for the China 3+2 program that allows students from specific universities in China to spend the fourth and fifth years of their university education at UIC, resulting in a bachelor's degree from their home university and a master's in chemical engineering from UIC.
Liu received her PhD in mechanical and aerospace engineering from Princeton University in 2007. It was during her fifth year as a PhD student at Princeton that she received an offer to be a tenure-track assistant professor at UIC. Before joining the chemical engineering department at UIC, Liu conducted research as a postdoctoral researcher at the University of Chicago in the Department of Chemistry and Institute for Biophysical Dynamics for a year.
"I will serve our graduate students and our faculty members, and my goal is to augment our graduate programs to compete with the best universities in the nation," Liu said. "The primary job of the DGS is to recruit the best graduate students for the research projects and train these scholars to become future leaders of their field either in academia or in industry."
As the new DGS, Liu intends on increasing graduate student recruitment rates, outreach with students, application rates, and increase the variety of programs for students.
"We're going to provide a variety of programs to provide flexibility to fit different students' goals and purposes," Liu said. "We need to be flexible and make changes so that there is a well-prepared plan for the future and faster growth."
She also plans to continue to prioritize diversity and equity. More specifically, Liu wants to establish programs for minority and underrepresented students including a possible award program for minority and female students' excellence in research.
Modified on April 25, 2023