Department Head Welcome Letter: Fall 2020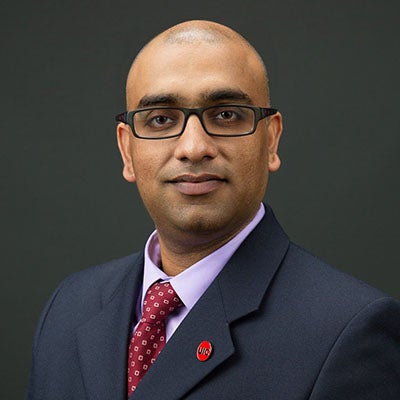 Dear Friends of UIC Chemical Engineering,
During these difficult times, I want to start by saying that as a community we are all together more than ever, and I hope for good health and safety for you, your family, and friends.
First, I am very excited to introduce to you our newest faculty member, Associate Professor Anh Ngo, who joins us from Argonne National Laboratory. He works in the area of theoretical and computational materials science and already has built several research collaborations with department faculty.
When the pandemic hit, the department took the responsibility to help find solutions to this challenge. The faculty worked very hard over the summer to produce a high-quality hybrid education program for the students, mixing on-campus and remote instruction. We also are working on developing new COVID-19 detection mechanisms, designing COV-2 vaccine delivery systems, building advanced mask membranes, and inventing new types of hand sanitizers. These efforts align with our core belief: "Chemical Engineers Improve Lives."
By education and research metrics, we are in a stronger place than last year. Several students have received high-quality job offers even in this difficult economy. The student chem-e-car team placed seventh out of 41 entries in the national-level AIChE competition. U.S. News ranked UIC chemical engineering #41 among U.S. public universities, a gain of 3 places since 2019 and 23 since 2015.The department's total research funding increased by 16 percent, the number of research publications increased by 24 percent, and our work continues to attract attention in the popular press.
The department also formed a new diversity committee that has completed its first task: writing a diversity mission statement. The statement reads: "The faculty of the Department of Chemical Engineering is dedicated to fostering an inclusive environment and is committed to supporting the fight against discrimination within our engineering community." This statement will guide us in our pursuit to become a national leader in helping students from all backgrounds to succeed in chemical engineering.
Thanks for your support of our continued pursuit of excellence. If you'd like to help the chemical engineering department move forward as we conquer 2020 and move on to 2021, you can make a donation here or email us at cheuic@uic.edu if you'd like to contribute by lending your time and expertise instead. We are grateful for the ongoing support of our alumni and friends!"
Sincerely,
Vikas Berry, PhD
Department Head
Modified on October 01, 2020