ChE senior Paul Diaz wins AICHE McCormack Award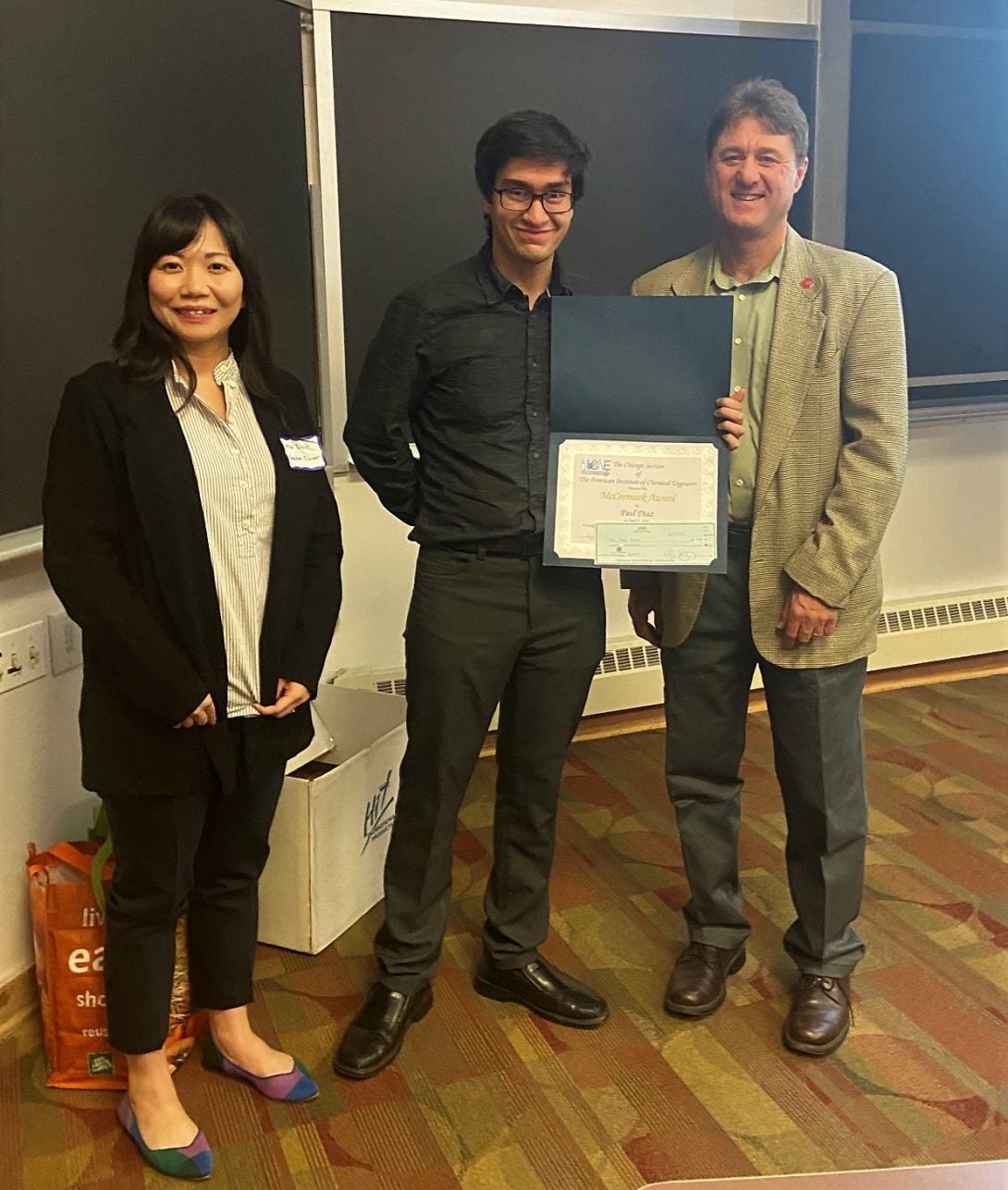 UIC's chemical engineering department selected Paul Diaz to receive the 2022 Harry McCormack Outstanding Senior Award. The award is given out each year by the Chicago chapter of the American Institute of Chemical Engineers (AIChE).
Diaz was one of the department's top senior students, graduating this May with a 4.0 GPA. During his time at UIC, Diaz was a class representative and activity coordinator with AIChE, volunteered with the department's ACCESS outreach program for student engagement, and worked with Morton West High School students as part of the National Science Foundation S-STEM project.
"Paul was in my unit operations laboratory class and was a joy to teach," said Alan Zdunek, clinical associate professor and director of undergraduate studies. "He not only understood the theory behind the experiments but also excelled at carrying out the hands-on experiments."
Clinical Associate Professor Betul Bilgin said she met Diaz when he took one of her courses as a sophomore. "Since then, he has always been involved," Bilgin said. "Paul was always very mature and professional, well organized, and a great team player."
Diaz also worked as a research and development intern with Visiting Research Professor Said Al-Hallaj's research group at AllCell Technologies, where he studied the optimization of thermal runaway technology for lithium-ion battery packs and helped improve the commercial production process of the company's technology. He also worked as an intern process engineer at Koppers, a global supplier of carbon compounds and chemicals.
He received the Harry McCormack Outstanding Senior Award at a meeting and award ceremony on April 21st.
Diaz has already lined up his first job as a chemical engineer. He will be working for Constellation Energy as a nuclear plant engineer to support troubleshooting and outage schedules, optimize plant system performance, and enhance technical programs.
Modified on May 24, 2022