ChE senior James Fell wins AICHE McCormack Award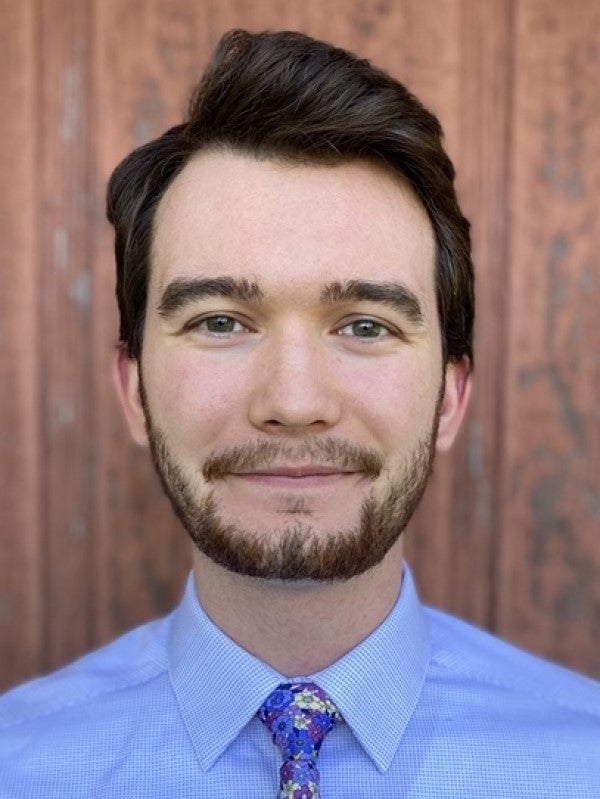 UIC's Chemical Engineering Department selected James Fell to receive the 2020 Henry McCormack Outstanding Senior Award. The award is given out each year by the Chicago chapter of The American Institute of Chemical Engineers.
Alan Zdunek, clinical assistant professor and director of undergraduate studies, said Fell was the department's top senior student this year with a 4.0 GPA and has shined in his four years at UIC.
"He is a well-rounded student with excellent intellectual merit and strong analytical skills," Zdunek said. "Enrolling at UIC as a transfer student, James immediately excelled at his coursework while still finding time to pursue research projects with two professors."
During his academic career, Fell has been awarded the American Chemical Society Analytical Chemistry Award, three Engineering Annual Merit Scholarship Awards, and the Chem-E Car Fellow Award.
He received the Henry McCormack Outstanding Senior Award at a virtual meeting and award ceremony on May 20.
Fell graduated this spring from UIC with two research papers and three conference papers on his resume. He worked with Assistant Professor Meenesh Singh on the mathematical modeling of crystal growth rates and also worked with Clinical Associate Professor Michael Caracotsios to create an Excel-Based Chemical Engineering Toolbox for thermodynamic calculations.
"He is the smartest undergraduate student I have ever worked with in my career," Singh said. "He wrote a review article in freshman year and developed a kinetic Monte Carlo code to simulate topology of a growing crystal facet."
In addition to his academic success, Fell was a leader on the department's Chem-E-Car team that reached the AIChE finals in 2019 and finished seventh in the international competition.
Fell interned as a formulation scientist at Fresenius Kabi developing a polymer-based injectable product in the summer of 2019. He will start his post-college career working for Pentair as an engineer in their Leadership Development Program.